Baker Street Tube station
Baker Street in Marylebone area of the city of Westminster. Sherlock Homes being the its most famous tenant at 221b, the area is full of romantic hotels, restaurants and parks (Regents Park)
Baker Street Tube station is home to the fictional Sherlock Holmes character there are unique tiles situated in the station commemorating Sherlock Holmes link to Baker Street. Close to Baker Street there are several popular London attractions including The Sherlock Holmes Museum, Madame Tussauds and Lords Cricket Ground.
Hotels close by
Park Plaza Sherlock Holmes
This hotel is situated centrally on Baker Street and you could enjoy a Sherlock Holmes afternoon tea or enjoy a relaxing massage or share a sauna with your Escort in the onsite spa and wellness centre. The stylish rooms include Wi-Fi, a desk and movies on demand perfect for the business traveller.
http://www.parkplaza.com/london-hotel-gb-w1u-6lj/gbsherlo/
The Blandford Hotel
Affordable and contemporary accommodation providing easy access to the Baker Street area, the Blandford is in a quiet location in London. The Blandford Hotel has friendly staff available to book theatre shows and taxis during your time here and has a late checkout option ideal if you want to enjoy a lie in with one of Imperial's Escorts.
http://www.capricornhotels.co.uk/hotel_blandford/index.php
Dorset Square Hotel
This high quality hotel is situated in a Regency Townhouse and all rooms are individually designed. Most of the rooms overlook the leafy private garden square which was once the site of Thomas Lords first cricket ground. The hotel has an interesting collection of cricket memorabilia. The hotel offers 24 hour room service so if you want to enjoy a late night tipple or meal with your London Escort this hotel is perfect for those late nights.
https://www.firmdalehotels.com/hotels/london/dorset-square-hotel/
Restaurants
Nambu-Tei
If you enjoy Japanese food this friendly restaurant has good reviews for its sushi bar and Japanese dishes. People who dined here felt the service was authentic and enjoyed the food on offer. The food is described as delicious with people wanting to come back to experience more of the authentic dishes.
http://nambu-tei.blogspot.co.uk/
Orrery
This is a classy French restaurant situated in a converted stable block. This modern French restaurant offers French meals with a modern twist. There are different seating areas, including a bar and a terrace to enjoy drinks or food outside. The restaurant offers an award winning wine list for you to share a bottle between yourself and your London Escort.
http://www.orrery-restaurant.co.uk/
Pizza Express
For a go to guaranteed pizza or pasta dish there is a conveniently located chain restaurant pizza express offering various pizzas or pasta meals Pizza express has contemporary surroundings with a lively atmosphere. Pizza Express is ideal for lunch or for a quick evening meal before going to see a show.
https://www.pizzaexpress.com/baker-street
Bars and pubs
The Metropolitan Bar
Conveniently based next door to Baker Street Tube station this bar offers the traditional drinking experience. The drinks are good value and it's great if you're planning on taking the tube to another area but want to enjoy a drink before. There are Guest ales on offer if you want to enjoy something different.
https://www.jdwetherspoon.com/pubs/all-pubs/england/london/the-metropolitan-bar-marylebone
The Prince Regent
A flamboyant pub offering real ales and a delightful atmosphere the prince regent is surrounded by the Victorian architecture of Marylebone village. There is an on street terrace ideal for soaking up the neighbourhood's atmosphere ideal in the summer months.
https://www.theprinceregentw1.co.uk/
The Globe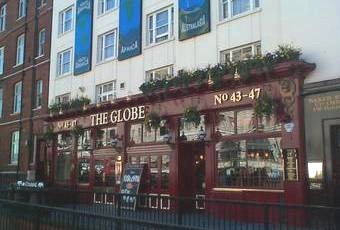 A traditional British pub with a fascinating history offering a fantastic range of beers from around the world. Many famous characters were patrons to the pub including Charles Dickens. The Globe is situated across the road from Baker Street station.
http://www.taylor-walker.co.uk/pub/globe-marylebone/c1018/?utm_source=g_places&utm_medium=link&utm_campaign=places&utm_content=c1018
Attractions
Sherlock Holmes Museum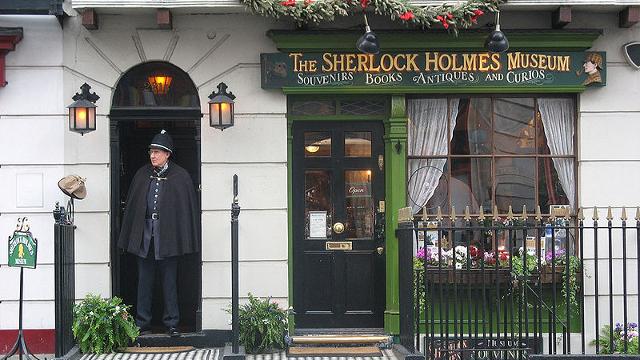 According to the stories written by Sir Arthur Conan Doyle, Sherlock Holmes was resident of 221b Baker Street. This attraction is claimed to be the World'smost famous address and a good place for any Sherlock Holmes or history buff to visit.
http://www.sherlock-holmes.co.uk/
Madam Tussauds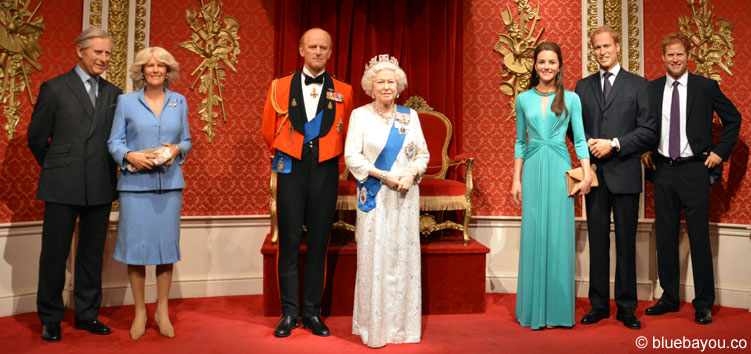 This is one of London's most visited attractions. Madame Tussauds is a famous London landmark and is the former London planetarium. Madame Tussauds houses a large collection of famous wax works figures that you can take photographs with to remind you of your time here.
https://www.madametussauds.co.uk/london/en/
Lord's Cricket Ground
A well-known cricket ground and a must visit for any cricket fans, commonly known as Lord's. If you're in the area and would like a tour of the cricket ground these can be booked online. If you've booked tickets for a match then you can enjoy a picnic basket between you and your escort in the warmer months.
Incall and Outcall service
We have many Escorts available for Incall services who can visit you in your London hotel room for intimate evenings in or a quiet drink in your room. We have many sophisticated Escorts available for Outcall services close to this area who love to accompany clients to the museums, shopping and classy restaurants. Some of our Escorts include the sexy Bisexual Escort Nicole who offers anal sex and who loves to give spanking and Demi who loves to party and offers the hard sports service.
For the ultimate Escort experience contact London Escorts Imperial agency today you can book online or by phoning us on: 07855556969
The London Escorts Imperial Girls in Baker Street
All London Escorts in the Baker Street
Hotels
Baker Street is home to some fine hotels.
Restaurants
There is an enormously diverse cultural mix in Baker Street and this makes for a wonderful selection of restaurants to choose from to dine at with your Baker Street escort.
Bars and Clubs
Bars near Baker Street Tube Station.
Attractions
Attractions near Baker Street Tube Station.
Back to top