Water Sports WS - giving & receiving
By London Escorts Imperial London Escorts Agency, 3rd February, 2016
Many of London Escorts Imperial girls love to give watersports but some also like to receive watersports too. Watersports might be something you've never tried before and would love to experience, it can be a very sexy fetish for some men and women. A lot of our Escorts have experienced this and it can be a turn on for some people as it can feel humiliated being urinated on, it could also be something you'd try with a partner who you felt close to and that can feel like a turn on as it is something you're trying together. London Escorts Imperial asked some of our Escorts what they like about giving or receiving watersports.
Escort 1: 'I enjoy dominating men and part of that can involve me giving them watersports as part of foreplay or as an end to the sex we have had together. I enjoy it as a lot of men I see haven't had the chance to experience this and I love seeing my clients fantasies fulfilled. I would recommend an escort Incall booking as the Escorts that offer watersports are set up practically so you can focus on being the act. A lot of men I see love watersports as it makes them feel like I'm the boss, I love to be in control and see them cum at the same time I'm weeing on them. It feels very naughty and I love to be in charge!'
Escort 2: 'I like to be submissive and a part of that for me is to receive watersports, I love to feel like the man has complete control over me and is telling me what to do. I met with a client who loved me being submissive, he had booked me as he liked spending time with submissive women. I had my hands tied together and was bending over in the bath, he made me suck him off, he was fucking my mouth really hard telling me that he was going to show me what a stupid whore I was and I was rubbing my clit so I could cum. He stopped fucking my mouth and started fucking me from behind telling me that he wanted me to lay with my legs open when he pissed all over my dirty pussy, it was making me really wet, he untied my hands and told me to lay down and start rubbing my clit when he urinated over me, he watched me for a bit rubbing myself and then started pissing all over my pussy, I was soaked and it was so horny seeing him enjoy himself, all the time he was calling me names and when he had finished he started touching himself so he was hard again, and slapped my pussy lightly before fucking me really hard. It was a good time and we have met up many times since.'
Escort 3: 'I like to give watersports, I love to do it by going on top of the man and fucking him, then I turn around and make him touch me for a while when I wank him off and then I wee all over his chest. I have a lot of clients who ask me to do this a lot and I enjoy making them feel used and it's quite a dirty thing to do.'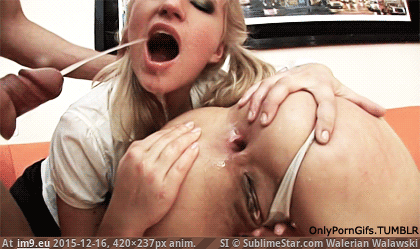 If you're interested in trying out watersports whether it's giving it or receiving it have a search under our service list to see the Escort girls who love to do this. It can be a very sexy escort experience London and one that London Escorts Imperial agency girls love to give to you.
Our Escorts That Provide WATERSPORTS giving / receiving:
MINAJ - Black escort London, Anal escort girl, Fisting escort Edgware road
BENITA- London bisexual escort, CIM escort Gloucester road, Deep Throat escort girl
KAPRIS - HS escort London, Hardsports escort service, Deep throat escort Chelsea
RENATA - Rimming escort London, Anal escort Bayswater, Fisting escort girl in London
CHLOE - Anal escort service, rimming escort girl London, Sex toys escort Chelsea
JESSICA - Petite escort London, Rimming escort London, CIM escort girl
DESIREE - London anal escort, Bisexual escort in Victoria, submissive escort London
Escort London - Escorts London - London Escort - London Escorts - Escort In London - Escorts In London - Escort Girls London - London Escort Girls - Escort Models London - Sexy Escort London - Escort Agency London - London Escort Agency - London Escort Agencies - London Escort Service - Escort Service London - Elite Escort London - Escort Gallery London - Female Escorts London - Escorts - Escort Girls In London - Escort Agency in London
Here are listed the NEWEST LONDON ESCORTS.